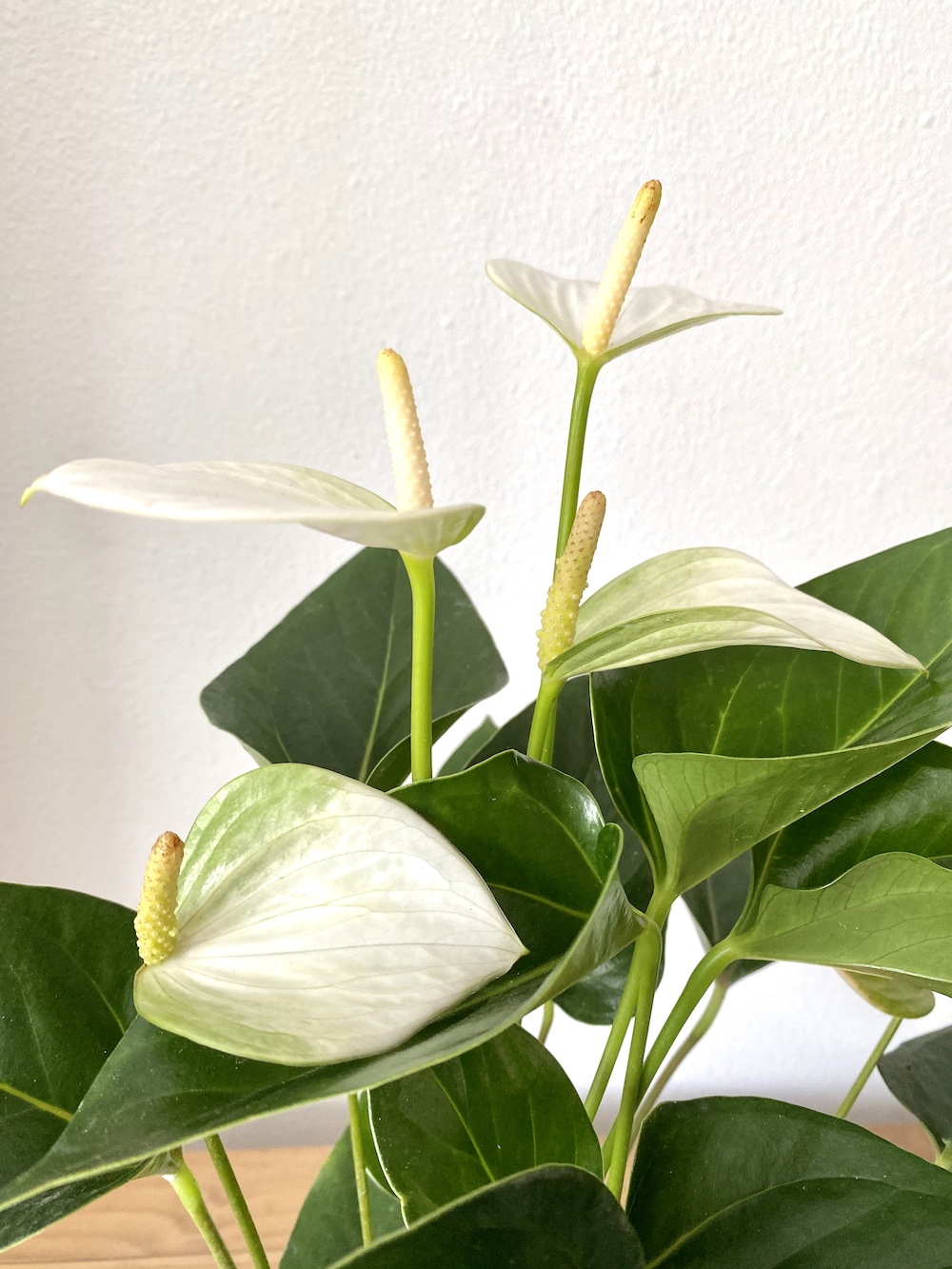 Anthurium scherzerianum white
Aka: flamingo lily, laceleaf

Origin: Colombia, Costa Rica, Ecuador - toxic

Family: Araceae

Temperature: 15 – 25 °C, Hardiness: 9-12 Humidity: 60-80%
Firm dark green shiny leaves with long lasting bright red, pink or green waxy flower with a protruding spadix (spike). Can grow in fairly lower light but will produce no or less flowers than with 3-5 hours bright filtered light. Prefers warm and humid environment with loose, moist, well-draining soil rich with compost, half potting soil with half orchid soil or perlite will be ideal.
Fertilise with weak liquid fertiliser of half amounts of slow-release (grains or sticks) and fertiliser only every 3rd month. Anthuriums like to be quite root-bound, but if the plant is having difficulties or drying out too quickly then repot only up to 20% larger pot in early spring. If the soil and root ball has dried too much, allow to stand and soak for about an hour as it is a reasonably forgiving plant.
Prone to cold, root rot and spider-mites.
"To plant a garden is to believe in tomorrow"
Audrey Hepburn