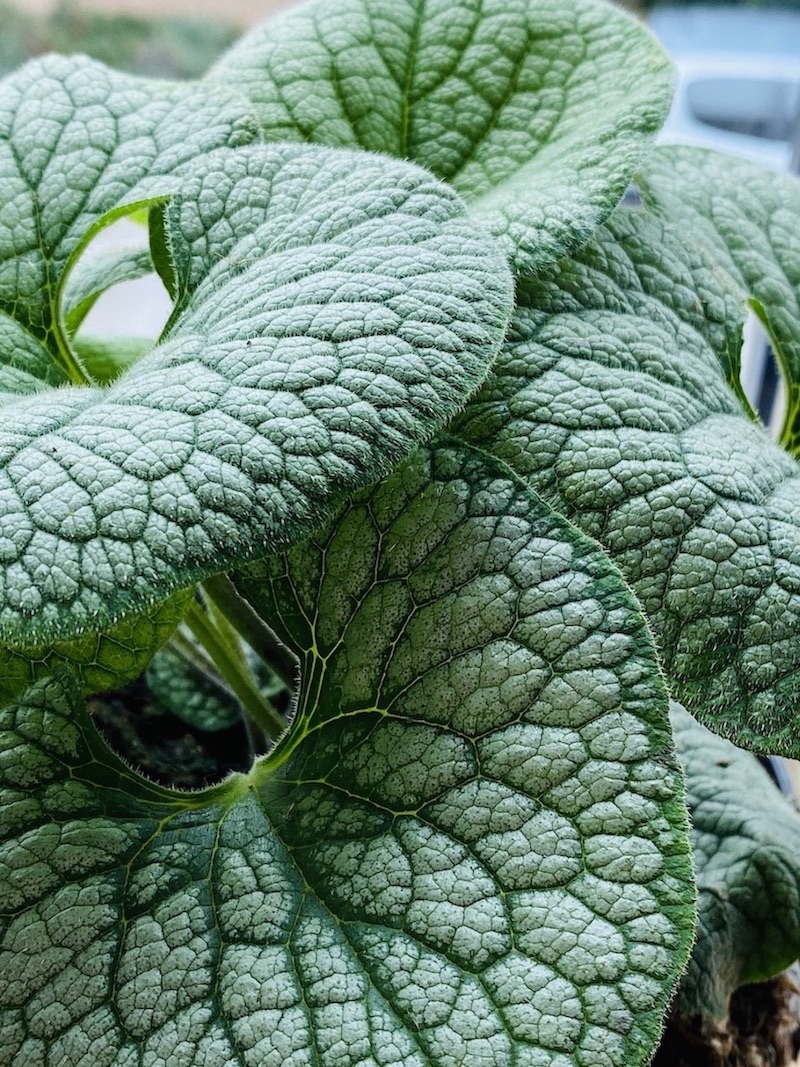 Brunnera macrophylla
Aka: silver sea heart, false forget-me-not

Origin: South-East Europe, Asia, Russia

Family: Boraginaceae

Temperature: 10-17°C, Hardiness: 3-8 Humidity: 60-80%
Although an outside plant, it can be grown indoors with the right conditions. The silver sea heart variety has a thicker, tougher leaf, beautifully patterned green veins with silver mounds and covered in fine hairs. When grown outdoors these are more resilient against snail attacks than their sister varieties. Indoors they need bright filtered light with some morning sun is best for this easy plant. They have long-stemmed little blue flowers in early spring that look just like forget-me-nots.
Likes consistently moist and well-draining, rich soil. Prone to root-rot but do not let the soil dry out. Outside will lose its leaves during the winter period and reappear in spring.
Young leaves are still prone to slugs and snails.
"To plant a garden is to believe in tomorrow"
Audrey Hepburn