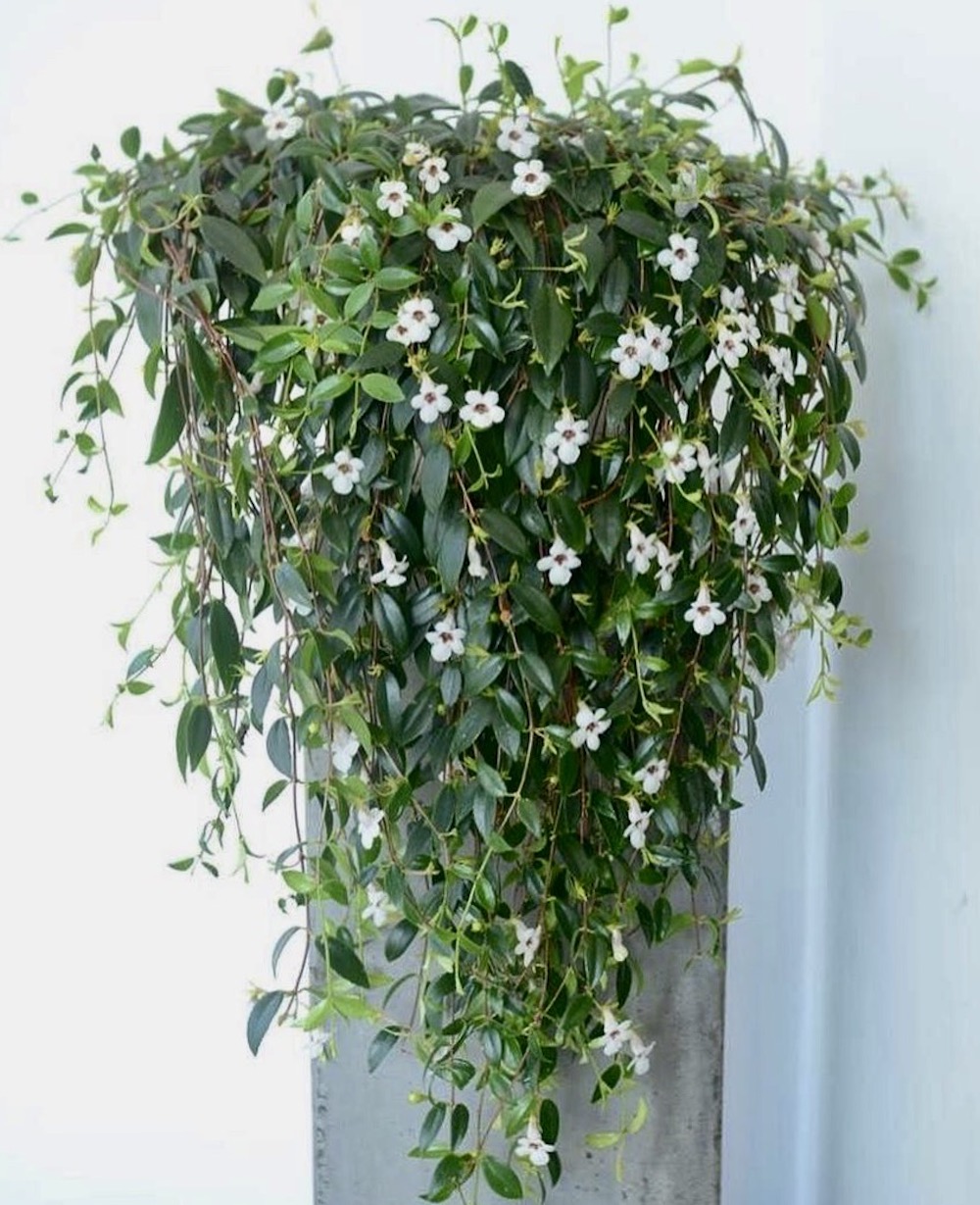 Codonanthe crassifolia
Aka: bell flower

Origin: South America, Brazil – non-toxic

Family: Gesneriaceae

Temperature: 15 - 25 °C, Hardiness: 9 - 12 Humidity: 70-80%
An easy and forgiving hanging plant that grows to 50cm in length and does well indoors as outside in a shady area or under a tree.
The soil should never be too wet, rather moist to slightly dry but if too dry will start dropping its leaves. Flowers are small and white with pinkish-red centres and flowers from spring and summer through to early winter and produce small red berries after. Soil should be loose potting soil mixed with perlite and sphagnum and planted in shallow pots every 2 years. Propagation is done with cuttings rooted in water and replanted back into the pot to give a fuller plant. Feed with diluted weak liquid fertilizer in spring to mid-summer.
Prone to root rot, spider-mites and mealybugs.
"To plant a garden is to believe in tomorrow"
Audrey Hepburn