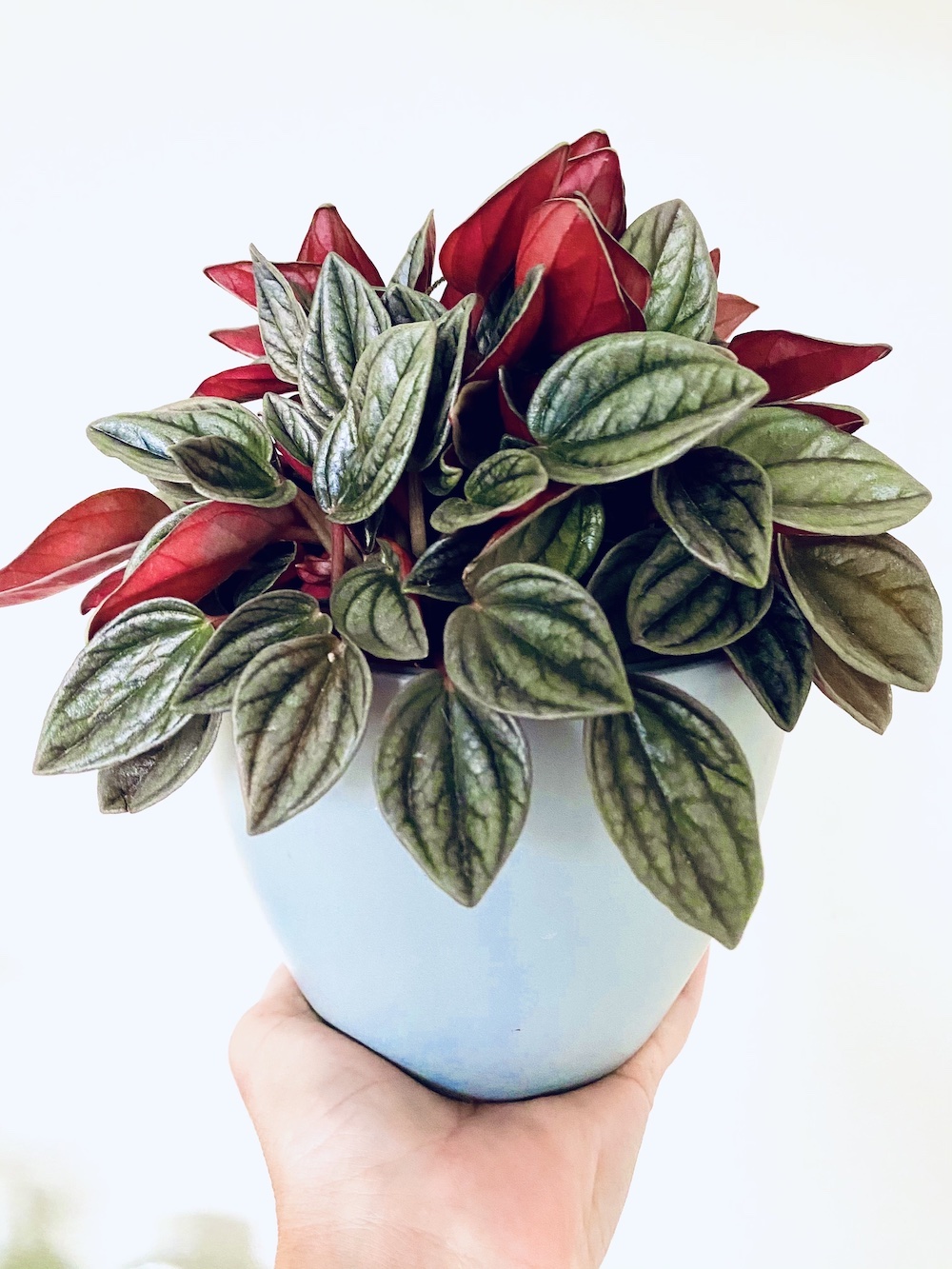 Peperomia caperata rosso
Aka: pepper rosso

Origin: South America, Brazil – non-toxic

Family: Piperaceae (perciliata)

Temperature: 15-23°C, Hardiness: 10-12 Humidity: 40-60%
This peperomia has pointy leaves with dark green furrowed veins and deep red under leaves.
They prefer lots of light with a well-draining soil in a shallow pot. Allow the soil to dry out before watering from the bottom, as watering on the crown and leaves especially during colder weather may lead to rotting of stems. Benefits from standing in a pebble tray. Feed with a weak liquid fertiliser every 6 weeks during the growth period. Propagation by stem or leaf cutting directly into moist soil.
Prone to root and stem rot and occasionally spider mite in low humidity.
"To plant a garden is to believe in tomorrow"
Audrey Hepburn