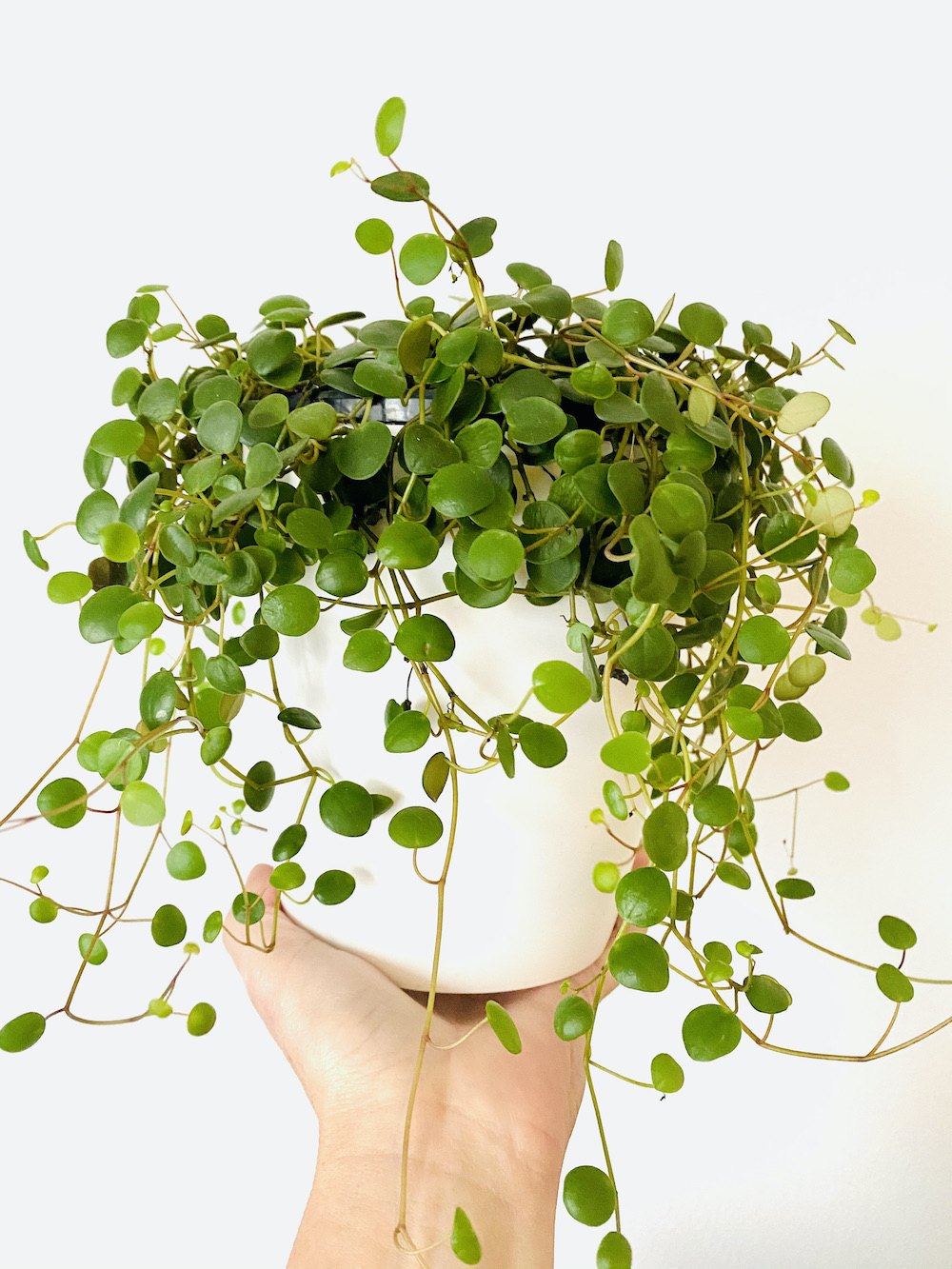 Peperomia ruby cascade
Aka: button peperomia, jade necklace

Origin: South America – non-toxic

Family: Piperaceae (perciliata)

Temperature: 18-23°C, Hardiness: 10-11 Humidity: 40-70%
A delicate trailing plant with round fleshy button-like leaves and thin red stems. There are over 1500 peperomia types and hybrids and mostly all perennial epiphytes and similar in care.
They prefer lots of light with a well-draining cactus soil in a shallow pot and although have a fine root system and prefer a drier soil before watering from the bottom, but don't let the soil become soggy. Feed with weak liquid fertiliser during the growth period. Propagation is done best by pressing gently a trailing vine directly back into the soil. To create a fuller pot.
Prone to root and stem rot.
"To plant a garden is to believe in tomorrow"
Audrey Hepburn