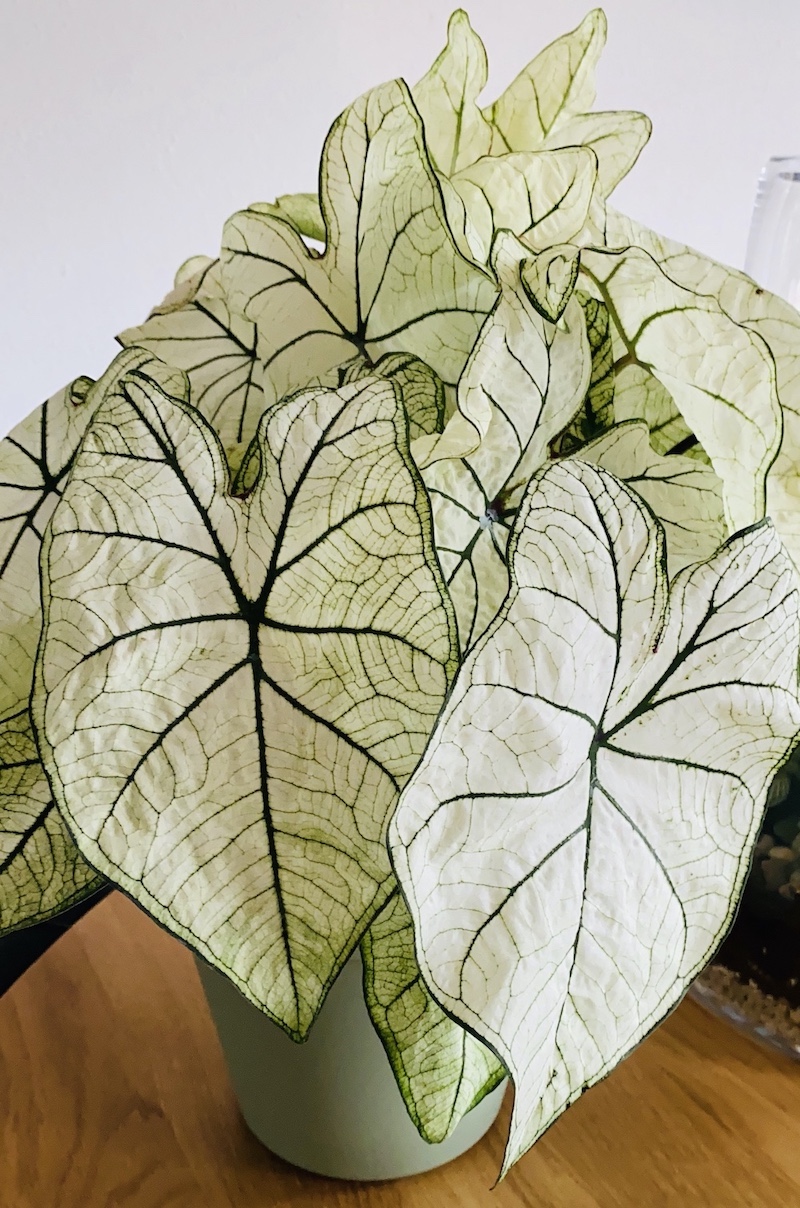 Caladium white christmas
Aka: angel wings

Origin: Brazil, South America tropics, - toxic

Family: Araceae

Temperature: 20-25 °C, Hardiness: 9 - 11 Humidity: 70-90%
Temperature: 20-25 °C, Hardiness: 9 – 11 Humidity: 70-90%
Popular during December holidays this beautiful caladium has thin delicate white and almost translucent heart-shaped leaves, dark green veins and a small red dot in the center.
The soil must be fast draining, rich and never allow the soil to become waterlogged and soggy as this will case the tubers to rot. The caladium likes bright indirect light and enjoys 1-2 hours early morning or late afternoon sunlight. Water when the top ¼ pot of soil is dry using a deep water-tray for maximum 15 minutes and keep humidity high. Fertilize during the growing period only with liquid fertilizer.
After summer the plants become dormant, so store the tubers in a cool dry area or place the plant in a sunny room with high humidity and it may just keep its foliage during the winter months.
Prone to root rot, draughts, cold, heat, aphids
"To plant a garden is to believe in tomorrow"
Audrey Hepburn