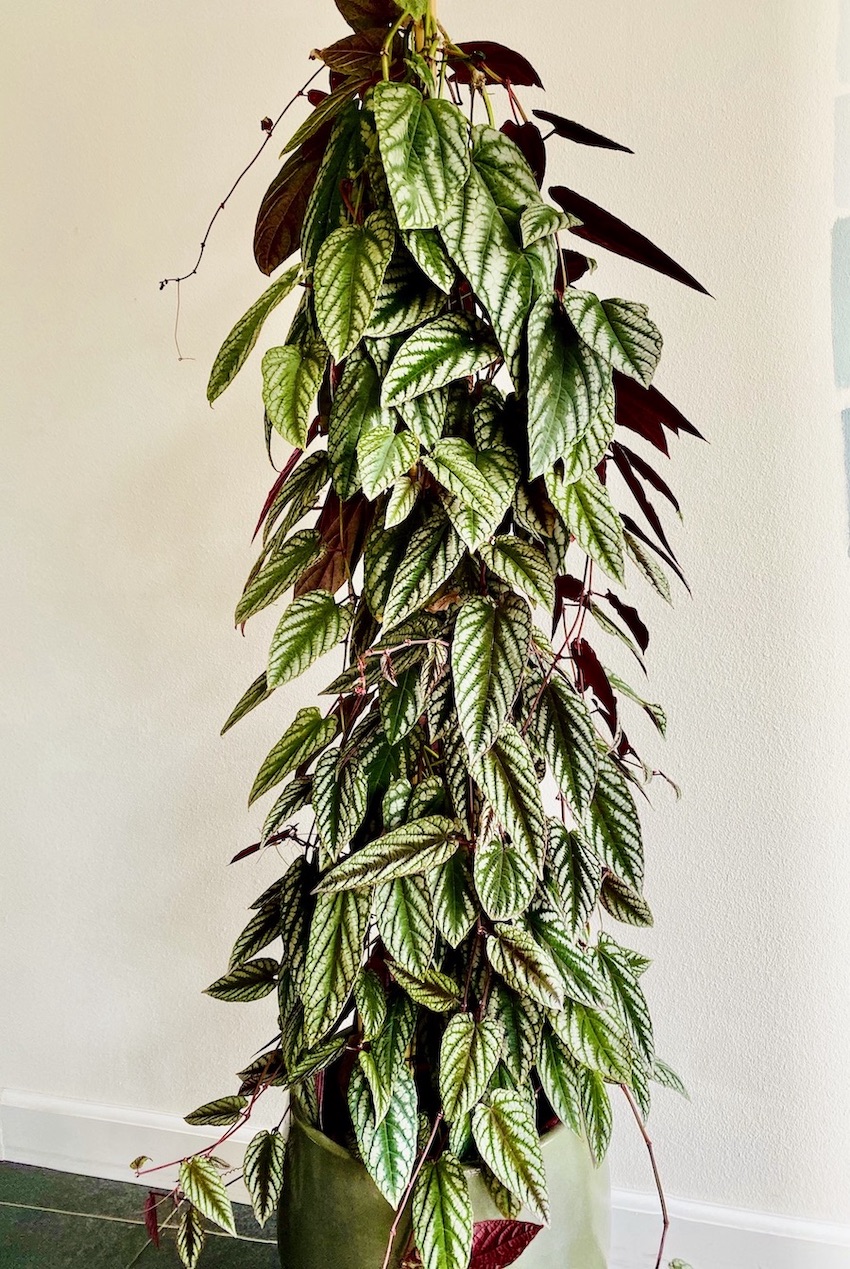 Cissus discolor
Aka: begonia rex vine, begonia grapevine

Origin: Indonesia, Java - non-toxic

Family: Vitaceae

Temperature: 24-29 °C, Hardiness: 11- 12, Humidity: 70-95%
With its striking begonia-like leaves and dark red vines, this creeper is part of the climbing grapevine family and although not considered an easy plant, it looks lovely in a hanging basket or trellis as has no aerial roots to stabilize it.
It does best with bright filtered light, lots of warmth and high humidity and consistently moist well-draining soil. The younger leaves are dark burgundy and green, and the silvery veins come with mature leaves. The soil should be a little sandy mixed with peat and vermiculite, well-draining and should never dry out during the growth period but may be kept a little drier during the winter months, however it will still require filtered light, warmth and humidity. Fertilise with weak liquid fertilizer during growth period.
Propagate in early spring and again in late autumn by cutting the lighter-coloured woody stems with 2-3 leaves each. Rooting can be done in water or using rooting hormone in potting soil mixed with sand and peat and kept in a warm humid place.
Highly Prone to all pests so showering the leaves and pest control as part of your weekly routine.
"To plant a garden is to believe in tomorrow"
Audrey Hepburn