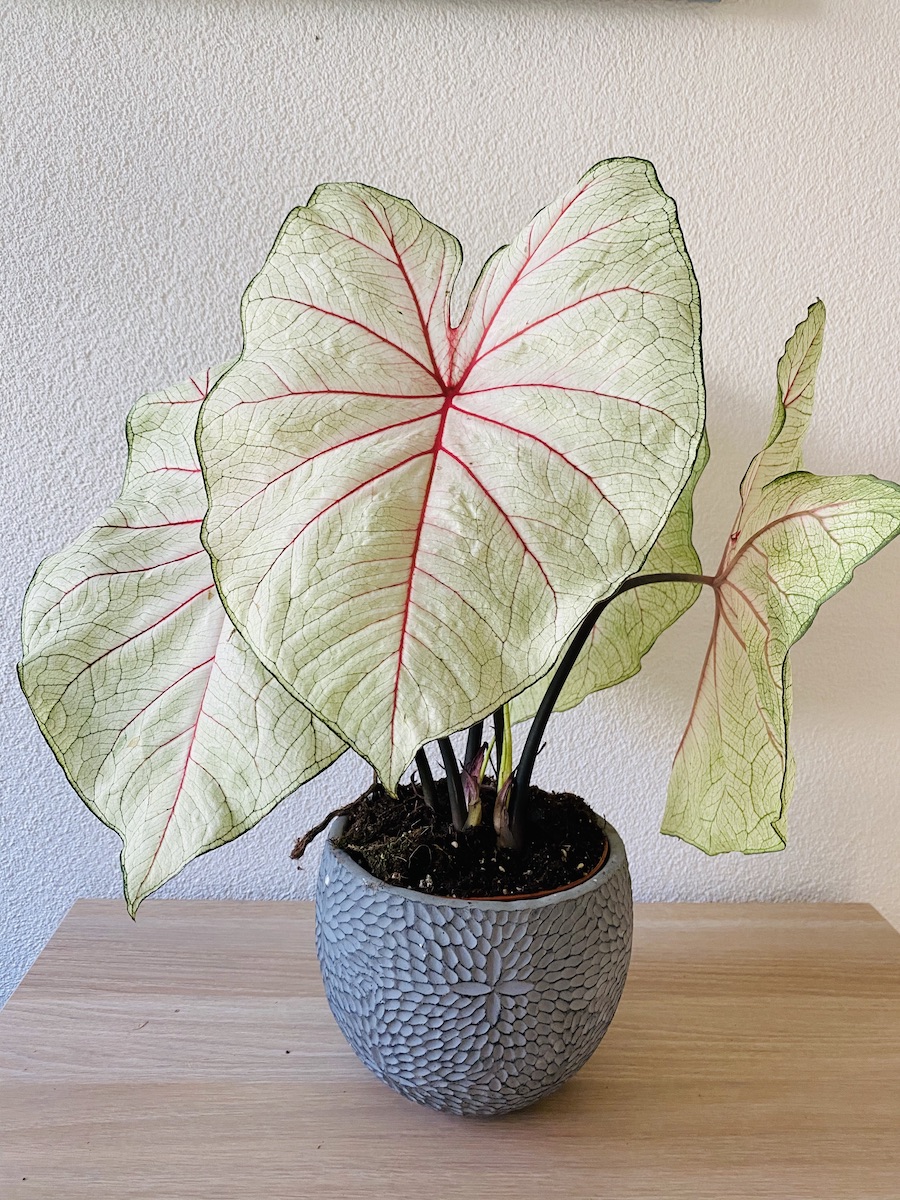 Caladium white queen
Aka: angel wings

Origin: Brazil, South America - toxic

Family: Araceae

Temperature: 20-25 °C, Hardiness: 9 - 11 Humidity: 70-90%
A popular foliage plant because of its beautiful white and pink leaves with red veins that grow up to 40 cm in height with small calla-type flowers hidden under the leaves during June to July.
The tubers can be planted in spring, 10-15 cm deep in rich well-draining soil, water once thoroughly and keep warm and the leaves will emerge in 4-6 weeks. The caladium enjoys bright filtered light and an hour of early morning soft sunrays but be careful of too much sun as the leaves can burn or curl.
Water when the top ¼ pot of soil is dry using a deep water-tray for 15 minutes and keep humidity high by using a pebble tray or humidifier. Fertilise during growing period only. After summer the plants can become dormant, so store the tubers 15-18` degrees or place in a cool room with some humidity to prevent the tubers from drying out completely during the winter months. Prone to cold draughts, heating, aphids, tubers prone to fungus and rot.
"To plant a garden is to believe in tomorrow"
Audrey Hepburn